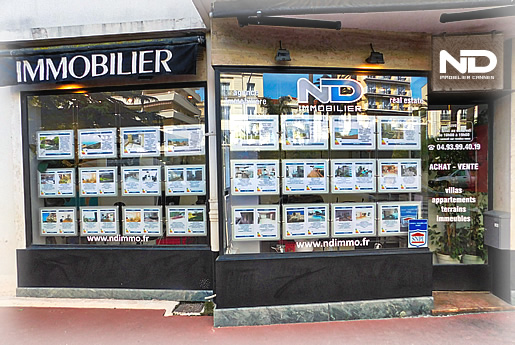 The Cannes Real Estate Specialist

​With a strong experience of more than 12 years on real estate in Cannes, the team of the agency ND Immo Cannes, support you in the realization of your real estate project.

Its puts at your service its expertise, its seriousness and the solidity of its competences to assure you there full satisfaction of its services.

​​​​​​​Invest in Cannes, a destination that is particulary renowned internationally, is a wise choice, garanteeing good profitability.